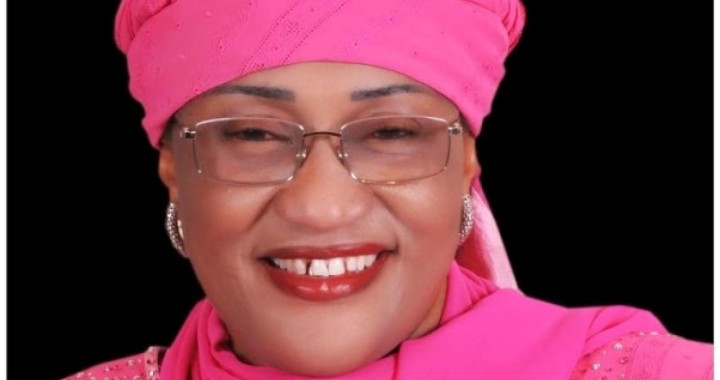 A Federal parliamentarian, Hon. Mohammed Kurfi Danlami, has condemned in strongest terms statements credited to a serving Minister of Women Affairs, Aisha Al-Hassan in her interview with BBC Hausa service, that she will support a former vice president, Alhaji Atiku Abubakar, for the 2019 presidential election.
The lawmaker who is currently representing Dutsin-ma/Kurfi Federal Constituency of Katsina State on the platform of All Progressives Congress (APC) and also
deputy chairman House of Representatives committee on petroleum resources downstream in his reaction said:
"I still cannot understand why Aisha Al-Hassan a serving minister of Women Affairs will say if her principal, President Mohammadu Buhari contests in 2019 she will not support him and that her support will be for former Vice President, Alhaji Atiku Abubakar. This is most reckless statement I have ever heard."
"With due respect, I expect President Buhari to embark on urgent cabinet reshuffle, this is necessary as it has become obvious that 80 percent of the serving ministers are treacherous and disloyal to the president and also capable of becoming clogs in the wheel of progress of this administration. In my own view Hajia Aishat Alhassan should top the list of those that should be sacked by Mr president.
Kurfi disclosed further, "Initially we thought her statement was one of such fake news, but shockingly and without remorse she came out in defense of her statement. Since her loyalty is for Atiku, I don't see any reason she should still remain in Buhari's cabinet. I think she should just pitch her tent with Atiku's presidential bid. What amazed me most is that the former VP has not declared yet, neither has the incumbent President."
The Katsina born politician added, "This means even if Atiku dumps APC, she will as well follow him. I thought her BBC interview should have been about the progress she recorded in her ministry or innovation she has introduced thus far, but what she could only do was to create unnecessary distraction and embarrass the government. This is ridiculous and most unfortunate." Kurfi stated.
en
SOURCE :Nigeria Voice